Addictions usually begin as harmless activities that people learn in innocent settings or situations.
For example, you and your spouse occasionally go out for drinks together or with friends – primarily for socialising. You may have gone on a weekend holiday to a casino and experienced beginner's luck in a game of baccarat.
Unfortunately, some people develop addictions to the feel-good sensation they've associated with alcohol or gambling to the extent that their career and personal lives get threatened.
Both alcohol and gambling addiction are significant issues in themselves as either form of addiction not only harms the addicted person but also their families and relationships.
Together, alcohol and gambling addiction are a dangerous combination that can be major sources of trust issues and strife, especially at home and in the workplace. Alcohol addiction and gambling addiction can destroy even the most loving relationships, including marriage and family.
These addictions can also ruin friendships, careers, business relationships and lead to severe mental, physical and financial stress and deterioration.
Put a Stop to the Denial
The sad thing about knowing your spouse or significant other is addicted to either alcohol or gambling (or both) is that they will deny it if confronted – vehemently, too!
This is where Spousebusters comes in.
With our help, you'll get the hard evidence you need to support your claims and find a resolution to your problem.
You can count on us to get the irrefutable proof you need to prove your spouse's addiction in a professional, unobtrusive manner.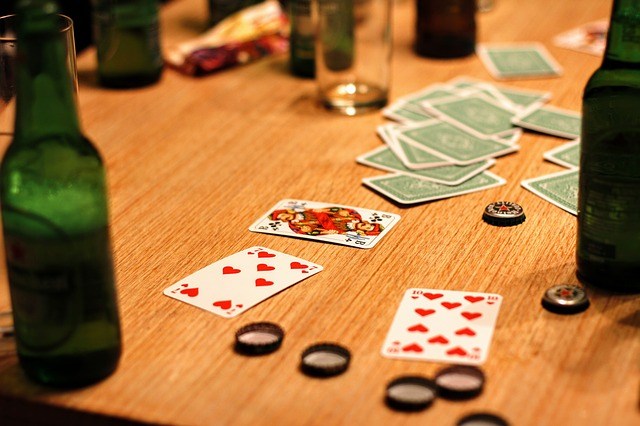 Alcohol & Gambling Addiction Investigative Services
Among the most difficult issues, a couple can face is addiction, and alcohol or gambling addictions are among the most common forms.
Sometimes these addictions start out as simple, harmless activities. You may have gone out with your spouse a couple of times, and enjoyed yourselves immensely at all the bars you went to. Or perhaps you attended a party at a casino, and you and your spouse experienced what people call beginner's luck, experiencing a winning streak that simply wouldn't end (or seemed not to).
But then, unbeknown to you, your spouse may have started going out with friends more for drinks. Or he or she may have a secret alcohol stash at home and work, and perhaps even in the car he or she drives every day. Perhaps your spouse no longer feels happy or fun without having a drink first. Or maybe your spouse has already taken up online betting since he or she doesn't have access to a casino.
In any case, both alcohol and gambling addictions are insidious problems that affect a lot of families and destroy relationships. And the saddest thing of all is that the spouse — the very person who is supposed to be the closest to the addicted individual — is often the last one to know.
If you have suspicions that your spouse may be struggling with addiction, whether its alcohol, or gambling addiction, or both, watch out for the following signs:
Your spouse comes homes upset for no reason (or does not tell you why even if you ask)
He or she seems distant or detached from the family
He or she is absent or late for long periods of time without any explanation
You realise that money is missing or that it is being misspent on mysterious things
You discover your spouse is lying to you
You suspect that your spouse is already addicted
Understand that addictions such as these can ruin relationships, destroy trust, and lead to job loss and financial ruin. Don't let this happen to you.
Get in touch with us at SpouseBusters for leading private investigators.
We're always ready to help you uncover the truth.
Testimonials
So impressed with the service, very professional and they were actually the cheapest in price compared to others. Very detailed report with photos was free. Highly recommend.

– Robert

Great customer service!!!

– Mary Chung Gon