A Trusted Name in Private Investigation Services
Welcome to Spousebusters, your reliable Private Investigators Gold Coast agency and Australia-ranging operation. No matter where your search leads, Spousebusters is there every step of the way.
With our regional offices across the country and major bases in Sydney, Melbourne, Brisbane, Darwin, and Perth, our private investigator Gold Coast service is well-suited to tail any lead.
Enquire online or call 1300 776 873 to have a discreet conversation.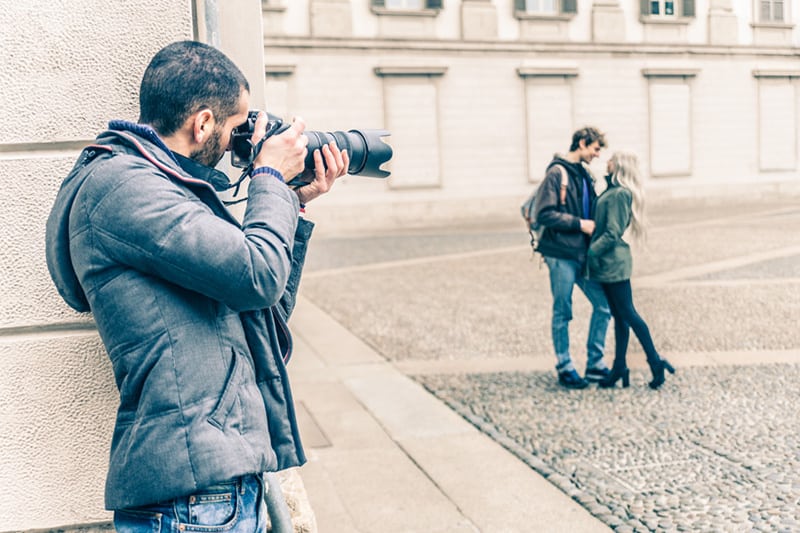 Why You Need a Private Investigator Gold Coast
Hiring a private investigator on the Gold Coast will give you more concrete results than if you were to look into it yourself, or confront your significant other with no support. If he or she is hiding a secret, they will simply work harder to cover it up, or come up with even more devious excuses for their behaviour. As the leading private investigators Gold Coast, it's our job to expose this behaviour and bring you the truth.
An experienced private investigations team knows how to use traditional techniques and digital age savvy to keep track of the subject. Having many years of experience as private investigators on the Gold Coast, we can discreetly follow and gather photos while also tracking their social media use and contacts.
The Spousebusters team also has substantial experience in helping families and friends to track down loved ones who have disappeared. Few things are more frightening than when someone goes missing. We encourage potential clients to contact us sooner, rather than later. As the best team of Gold Coast private detectives, Spousebusters can then quickly examine fast fading leads, such as social media clues and other indicators.
Where We Operate
From the pumping heart of Surfer's Paradise to the serenity of Burleigh Heads, Spousebusters has you covered. Our private investigator for hire is stationed throughout the bustling areas in Gold Coast, including:
Surfer's Paradise
Varsity Lakes
Burleigh Heads
Southern Gold Coast
Currumbin
Broadbeach
Palm Beach
Southport
Coolangatta
Helensvale
South Stradbroke Island
Nerang
Coomera
Our private detective Gold Coast agency ensures you get the surveillance you need, regardless of your location. From city to outback, our top-of-the-class team of private detectives near me is ready to help. Even if your suburb isn't on our list above, rest assured Spousebusters is the leading private investigation agency you can rely on.
Beyond the Coast: Inland Operations
Navigating beyond the glittering coastline and into the mystic expanse of the Outback, our private investigators Qld team never shies away from a challenge. When you hire a detective from Spousebusters, you're also buying courage, resilience, and competence. That's why our private investigator hire is considered the best, not just in Gold Coast, but all kinds Gold Coast.
We understand that sometimes things can go wrong, which is where our private investigator license Qld team comes into play. From missing persons Gold Coast operations to complex investigations, our private detective agency has the license and the expertise to resolve your concerns promptly and professionally.
Your Missing Persons Gold Coast Solution
Nobody understands the gut-wrenching pain of a missing person situation better than we do. Our missing persons investigator is adept at tracking the whereabouts of individuals and returning them home safely. If there's a missing person Gold Coast today, Spousebusters steps up to the responsibility with unwavering determination.
Ready for Hire: Your Gold Coast Private Investigators
An accredited private investigator agency, Spousebusters, offers certified private investigator license holders ready to take on your case. Our Gold Coast private investigators are available round the clock, providing an exceptional standard of service to all our clients.
Remember, if you ever need a private detective Gold Coast agency to handle investigations both inland and coastal, call us on 1300 SPOUSE (776-873). We're here for you, always, no matter where you are.

"Efficient and highly skilled team. They made a tough situation bearable."- Olivia, Surfers Paradise

"I was lost and confused, but Spousebusters provided clarity and direction."- Luke, Broadbeach

"Quick, effective, and with utmost professionalism. They are the best."- Ava, Robina.