Looking For An Experienced Brisbane Private Investigator?
Cases of infidelity have risen in recent years, thanks to the easy accessibility of mobile phones and the internet. With so many ways people can connect these days, it's not difficult to imagine how even seemingly committed partners can have an affair—and all without getting caught.
While you may be tempted to confront your significant other if you suspect infidelity, you can't exactly demand to tag along with your partner all the time so that you can keep an eye on him or her. In fact, being aggressive about monitoring your partner could even backfire in case he or she turned out to be innocent all along. If you want the job done right, you'll need a private investigator in Brisbane.
Get in touch today to get the answers you deserve. Our services are confidential and discreet.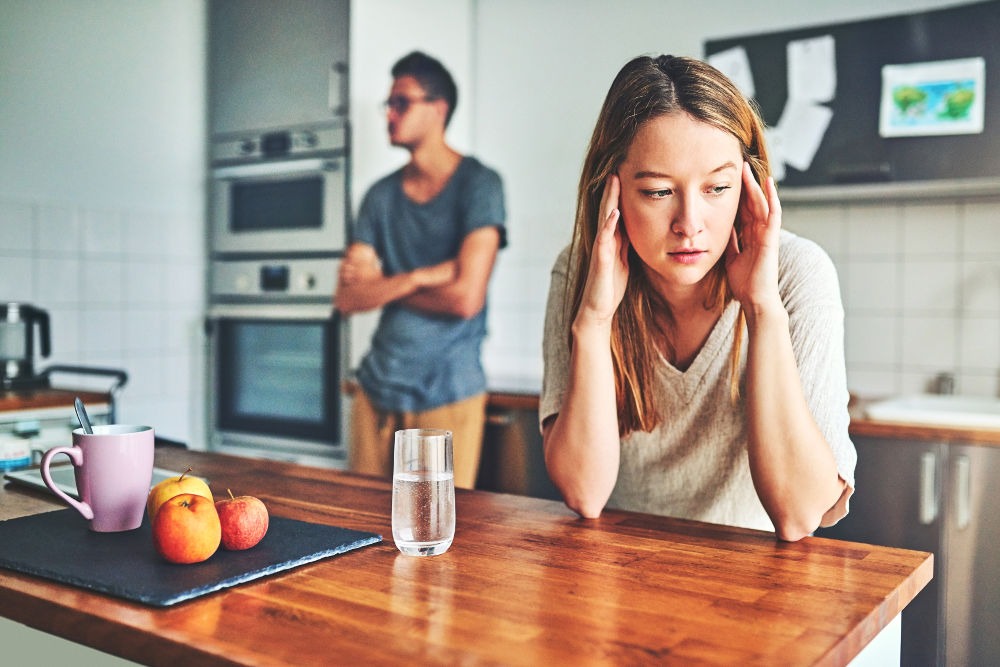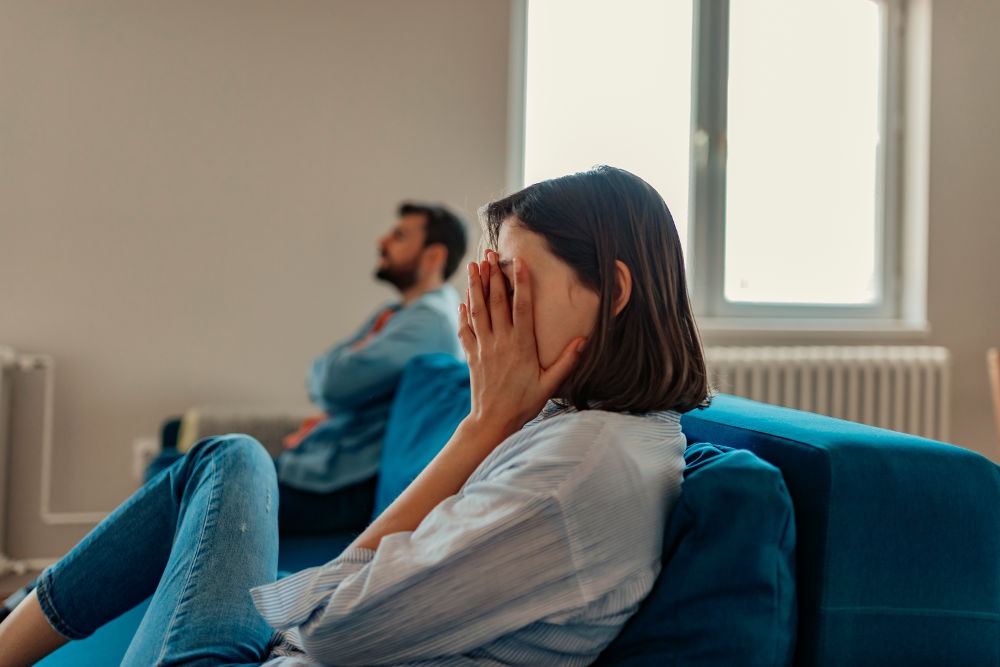 Results Driven Private Investigators
That's where a private investigator Brisbane can come in. At Spousebusters, we're one of the leading teams of private investigators in Brisbane that understands how hard it is to question or even suspect a partner of cheating. Our private detectives can conduct the investigation without allowing emotions to cloud their judgment. Our highly trained investigators in Brisbane—all of whom have years of experience in the industry—also use the latest investigative tools and techniques so that you can get the answers you need as quickly as possible.
Why You Should Choose Our Private Investigator Services
While most other licensed private investigator companies provide services for different end purposes, Spousebusters is a team of licensed private investigators that specialises in tracking and busting unfaithful partners. We perform private investigations by maintaining a quality management system and adhering to industry best practices. Thus, you can rest easy knowing that you'll get the information that you need from the top private investigators Brisbane.
We make use of special techniques and technologies approved by the government.
If your partner is caught in the act of cheating, we will get the hard evidence for you.
We have a nationwide network of over 150 private investigators that come from different backgrounds.
We require our private investigators in Brisbane to regularly attend seminars and training to keep abreast with the latest trends in private investigation techniques.

Our Services
Infidelity Investigation
Infidelity can cause immense emotional distress and strain on relationships. At Spousebusters, we specialize in infidelity investigations, using proven techniques to track and gather evidence to uncover the truth. Our experienced private investigators in Brisbane are skilled at handling delicate situations, ensuring high levels of discretion and providing you with peace of mind.
Background Checks
Knowing the truth about someone's background is crucial in personal relationships and business partnerships. Our comprehensive background check services include thorough investigations into employment history, criminal records, financial standing, and more. Trust us to provide you with accurate and reliable information to help you make informed decisions.
Child Custody
Child custody battles can be emotionally challenging. Our team understands the difficulties involved and the importance of sound evidence to support your case. We specialize in collecting legally admissible evidence related to child custody matters, helping parents protect their child's best interests.
Counter Surveillance
In today's world, privacy risks are heightened. If you suspect surveillance or wish to protect your privacy, our expert surveillance investigators in Brisbane can assist you with counter surveillance measures. We employ the latest techniques and technology to identify and neutralize potential surveillance threats, safeguarding your personal and professional life.
Missing Person Investigation
When a loved one goes missing, the emotional distress can be overwhelming. Our experienced investigators have a proven track record in conducting thorough missing person investigations. Using our extensive resources, we diligently follow leads, gather evidence, and work with law enforcement agencies to locate missing persons effectively.
Skip Tracing
Locating individuals who have intentionally disappeared or are hiding can be a challenging task. At Spousebusters, we specialize in skip tracing investigations. With the help of our nationwide network and advanced techniques, we are well-equipped to track down individuals and provide you with the information you need.
Surveillance
Surveillance is a crucial tool in gathering evidence for various personal or legal matters. Our dedicated team of private investigators is skilled in conducting discreet and effective surveillance operations. We employ tried and tested methods to provide you with solid evidence that can be used in court, personal matters, and more.
What You Can Expect While Working with a Professional Brisbane Private Investigator
When you work with us, you know you're getting the best private investigator in Brisbane. We will track your partner using legal and effective methods, all without breaching confidentiality. With Spousebusters, each private investigator in Brisbane is thorough and effective, getting the information you need in a timely manner.
We have a nationwide network of private investigators – with many Brisbane private detectives. No matter where your partner may be, our private detectives stationed across the country will be able to track him or her down. Whether you're looking for a private investigator in Brisbane, the Sunshine Coast or the Gold Coast, we're the company to call.
Our team will make use of only the latest tools and equipment for recording any proof of cheating or extra-marital affairs. All methods that will be used are guaranteed legal and government-approved.
All of the documents and files we collect will be kept in strict confidentiality. We'll turn over everything to you after the investigation is over.
Special Spy Tools for Keeping an Eye on Your Partner
In addition to our private detective services, we also offer top-of-the-line spy products to help you confirm or refute your suspicions. We have handpicked each and every tool in our store so that you can get only the best-quality equipment possible. Our products include the following:
2-in-1 Real Time GPS Tracker and Listening Bug
CCTV Camera Package
Computer Monitoring Software
Mobile Phone Monitoring Software
Real Time GSM Listening Bug
Voice Activated Recording Bug
Despite our use of advanced technology and tools, our fees and charges are more than reasonable, so get in touch with Brisbane's leading private investigator team today to find out how we can help you.
Confidentiality and Professionalism
Confidentiality and professionalism are our top priorities at Spousebusters. We understand the sensitive nature of private investigations and the need for discretion. Rest assured that your case will be handled with the utmost confidentiality, and our ethical approach ensures unbiased investigations without emotions clouding our judgment. Our team is committed to using government-approved techniques and tools, guaranteeing reliable results, and maintaining professional standards.
Serving Brisbane and Beyond
Based in Brisbane, Australia, Spousebusters offers its services to clients across various locations. In addition to Brisbane, our private investigators cover Melbourne, Tasmania, Gold Coast, Canberra, Sunshine Coast, Hobart, Darwin, Adelaide, Perth, Newcastle, Central Coast, and Sydney. Regardless of your location, you can trust us to deliver effective and professional solutions tailored to your specific needs.
Reasonable Fees and Charges
We understand the importance of affordability, and our fees and charges reflect this. Spousebusters offers reasonable pricing for all our services, ensuring that professional private investigation assistance is accessible to everyone. With our commitment to delivering exceptional services and providing value for your investment, you can trust that you're receiving the best possible assistance without breaking the bank.
Hire a Private Investigator in Brisbane Today
When it comes to personal or legal matters that require investigation, don't leave things up to chance. Hire the experienced private investigators at Spousebusters and gain the clarity and peace of mind you deserve. Our expertise, nationwide network, and commitment to professionalism and confidentiality make us your top choice for private investigative services in Brisbane, Australia.
Contact us today through our 24-hour hotline at 1300 776 873 to discuss your specific requirements and take the first step towards resolving your matter. Trust Spousebusters to provide you with discreet, reliable, and effective solutions tailored to your needs.

"Spousebusters provided essential insights at a crucial juncture in my life."
– Zoe, South Bank

"Prompt service and professional conduct – they're the best in Brisbane."
– Aaron, Fortitude Valley

"I'm thankful to their team for helping me find answers. Highly recommended."
– Isabelle, New Farm.